Slew Actuator Repair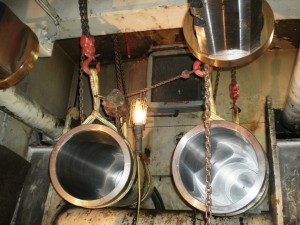 Slew Actuator Repairs On The Run! Dilts Piston Hydraulics Inc. is known to be the best in the business of rebuilding Self-Unloader Slew Actuator Cylinders. We are setup to do these repairs on the run or while the vessels are tied up. Our first "On the Run" repair lasted 18 years. The first, Atlantic Superior traveled from Washington State to Venezuela, our technician sailed with the vessel to complete the repairs! 18 years later we were back on board to rebuild the cylinders again, this time in Halifax Ontario.
We have also repaired Slew Actuator on the CSL vessel Nelvana, sailing from Florida to Columbia and back. The furthest our technicians have been for this service was 2009 for the CSL Atlas in China. Dilts has been the choice repair contractor for slew repairs for Seaway Marine Transport, Lower Lakes, CSL and V-ships Domestic and International.