Collomatic Winch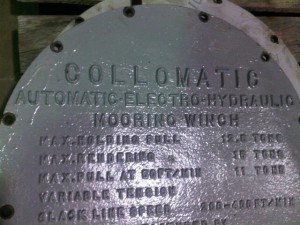 After many years of rebuilding the original Collomatic Winch components back to original manufacture's specifications we approached the owners of Collomatic Winch for support in our bid to be the Collomatic OEM component and rebuild provider. The owners, which have not built Collomatic Winches for about 20 years were more than happy to see us carry on their brand.
In the fall of 2010 they gave us the go ahead to continue the Collomatic name, offer our parts as OEM replacements and gave us the original patents and control of the Collomatic name. Dilts Piston Hydraulics has all Collomatic Winch replacement parts in stock as new, rebuilt or exchange program parts, including the heart of the winch- the Dowty ( Dowmatic ) pump and motor. We carry the most Collomatic replacement parts available. A Collomatic component stock catalogue is available by request.
Don't be fooled by the imitators, we service what we sell, Collomatic OEM parts are only at Dilts Piston Hydraulics Inc.